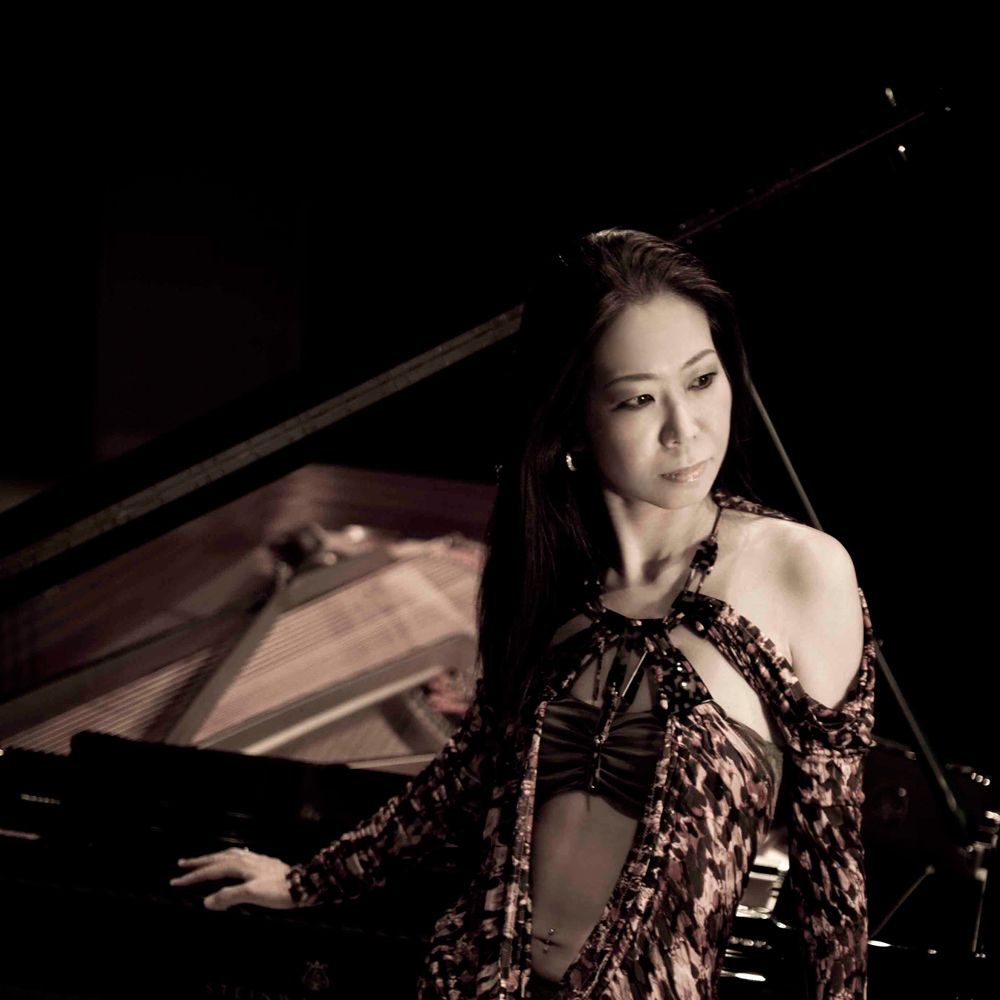 Tomoko Yazawa
A future-oriented pianist, Vegan
"In my pursuit of mixing two conflicting elements - nature and  technology, traditional and modern, plain and elegance, my love for the complete freedom of expression makes who I am."
Connoisseurs of modern music would know pianist Tomoko Yazawa as a contemporary music specialist. A pianist who is highly praised for her deep, insightful and precise performances and gorgeous tone. To quote the artist," I'm much more attracted to music that is being created than music of former times."
She has been presenting the history of piano music from the point of view that all classical music was the avant-garde of its time.
Her many friendships with living composers has resulted in the creations of numerous works written especially for her.
Striving to introduce many new piano works, she has given the premier performances of pieces by Tristan Murail, Karen Tanaka, Hirokazu Hiraishi, Scot Johnson, William Duckworth, Tony Prabowo, Johann Johansson and many others.
Yazawa is a graduate of the Toho Gakuen School of Music . She also holds an advanced diploma from l' Ecole Normale de Musique in Paris.
She makes every effort to work directly with the composers in her performances. She has studied under the tutelage of composers such as Stockhausen, Berio, George Benjamin,etc.. and others, as well as Yvonne Lorio, the wife of Messiaen. She has also studied contemporary music performance and music analysis under the tutelage of Claude Helffer and Kazuko Fujii, whom Yazawa considers a mentor. And,she studied chamber music with Ms. Daria Hovora.
She was a scholarship student at the Tanglewood Music Center in 1990, in 1998 with the aid of a six-month fellowship from the Asian Cultural Council and she was the youngest-ever recipient of the 16th Kenzo Nakajima Music Prize for extraordinary contributions to contemporary music in Japan.
Yazawa is the producer of the mixed media art project "Absolute-MIX" and the founder of Geisha Farm, a stylish, sexy, futuristic music label.
東京出身。フランス近代、現代音楽の演奏で特に定評のあるピアニスト。作品への深い洞察力に裏打ちされた的確な演奏と美しい音色は高い評価を得ている。多くの有名作曲家が曲を献呈。 
桐朋女子高等学校音楽科(共学)、桐朋学園大学のピアノ専攻を経て、パリ・エコール・ノルマル高等演奏家資格取得。「全てのクラシック音楽は当時の前衛だった」という視点から、ピアノ音楽の歴史を現在進行形で発信している。同時代の作曲家達と親交を結び、多くの作品が矢沢のために創られてきた。トリスタン・ ミュライユ、田中カレン、平石博一、スコット・ジョンソン、ウィリアム・ダックワース、トニー・プラボウ、ヨハン・ヨハンソンらの初演を手がけるなど、多くのピアノ曲の委嘱も行っている。演奏に当たって、矢沢は作曲家と直接、打ち合わせをするよう努めている。これまでにシュトックハウゼン、ベリオ、ジョージ・クラム、ジョージ・ベンジャミン他、メシアン夫人イヴォンヌ・ロリオ氏らの薫陶を受けてきた。また矢沢がメンターと仰ぐ藤井一興、クロード・エルフェ(Claude Helffer)氏から現代音楽作品の演奏と楽曲分析を学ぶ。室内楽をダリア・オヴォラ(Daria Hovora)に師事。1990年タングルウッド・ミュージック・センター奨学生、98年アジアン・カルチュラル・カウンシル奨学生。現代音楽の分野への優れた業績に授与される「第16回中島健蔵音楽賞」を受賞。ミクスト・メディア・アート・プロジェクト「Absolute-MIX」のプロデュース並びに近未来的音楽をコンセプトにしたレーベル「Geisha Farm」を主宰。