Produced by Tomoko Yazawa, Absolute-MIX 2022 will focus on the music of Scott Johnson ( rock guitarist / classical music composer ).
S.Johnson created a sensation in the American music scene in the' 90s with his innovative electro-acoustic quartet incorporating voice sampling. These electro-acoustic work also culled the level of artistic integration that even his admirers could not have predicted.
Johnson was one of the few American composers to incorporate rock into the structure of classical music. A thoroughbred of pure classical contemporary music, Johnson, who describes himself as a "hybrid," has been working with rock sounds and classical instrumentation since the '80s, blending electro-acoustic in his works, most of which he himself premiered on electric guitar. Johnson was a pioneer of this approach, which has since become an important trend among younger composers.

He has also been commissioned to compose music by numerous artists, including the Kronos Quartet, which has been performed internationally.
An innovator who consciously pushes modern technology to its limits, Johnson is also a gifted craftsman of rhythm and texture, creating multi-layered masterpieces. Winner of numerous awards, including a Guggenheim Fellowship  and a Koussevitzky Prize.
JazzTokyo にAbsolute-MIX2022のライヴレポートが掲載されました(2023.1.1) 
Absolute-MIX 2022 Electro-Acoustic Quartetプログラムノートを公開しました(2022.11.16)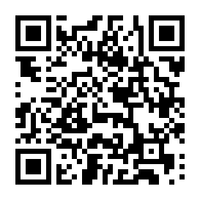 プログラムにスコット・ジョンソン氏からのメッセージが追加されました!(2022.11.19) 
プログラムノート改訂版(日本語PDF)
Program notes from Scott Johnson, theme composer for 2022, are now available (2022.11.12) 
Tomoko Yazawa, a pianist who pursues cutting-edge electro-acoustic music, has been performing in the Absolute-MIX concert series 2021 since 2001. The concert series will feature two programs: Program A, "Exhibition of Works by Hirokazu Hiraishi," which focuses on the pioneering Japanese minimalist composer Hirokazu Hiraishi, and Program B, which presents a comprehensive collection of electro-acoustic works commissioned by Absolute-MIX to date.  
Program B, the first half was a collaboration between electronic music by Hirokazu Hiraishi and DJ Yazawa. 
Tomoko Yazawa will appear in a dual role as pianist and DJ Yazawa
Absolute-MIX 2021さいたま公演が 4/17(日曜)と4/24(日曜)と2回に分けてNHK FM「現代の音楽」で朝8:10から放送されました(2022.4.14)
番組HP →  https://www4.nhk.or.jp/P446/
聞き逃し配信「らじる らじる」アリ
ご視聴ありがとうございました
[再配信3公演] @ Peatix
Streaming is available in 25 countries : peatix
Absolute-MIX Presents Electro Acoustic Music
~ minimalism-hybrid sound~ 2021
1月22日(土)21:00よりプログラムBさいたま公演
Streaming is available in 25 countries
*1/22 Sat.2022, 21:00 start   Program B @ Saitama
1月23日(日)21:00よりプログラムB沖縄公演
*1/23 Sun.2022, 21:00 start  Program B @ Okinawa
1月29日(土)21:00よりプログラムA 東京公演
*1/29 Sat.2022, 21:00  satrt  Program A @ Tokyo
Live streaming of the concert at Sengawa Fix Hall on Monday, November 22, 2021, starting at 19:00(Japan Time)
Program A: Hirokazu Hiraishi Music Collection 
A concert of works from the 1980s to new works by Hirokazu Hiraishi, one of Japan's leading pioneers of minimal music, whose works have been featured in every concert by Absolute-MIX since the 2000s. 
The exhibition introduces a wide variety of music, including string works, which are the essence of Japanese minimalism and attracted attention when the Kronos Quartet took them on tour in the 1990s, pop electronic music in collaboration with video artists, and 8-channel multi-space music, which Hiraishi has been focusing on in recent years. Tomoko Yazawa, pianist Satoko Inoue known for her performances of contemporary music, Yasuko Kawaguchi , violist Fumiko Kai, known for her work with Ensemble Nomade and ROSCO, and Sumihisa Arima, who is active in cross-genre activities such as contemporary music and improvised music, will participate with electronics. 
Program
HIROSHIMA (with 8ch system) and other 8ch electronic music works 
Scenes 1 for Viola Solo(1995) 
The Sound is coming a long way through the Air for Viola & Piano ( 1987-1995) 
Across the sky for Viola & Piano (1995) 
Up to date for 4 Hands (1990) 
Spiral Path of Piano No.5 for piano solo (2017) 
LATTICE FRINGE for piano solo World Premiere (2021) 
A Rainbow in the mirror for piano solo (1992) 
Piano: Tomoko Yazawa, Satoko Inoue, Yasuko Kawaguchi, Viola: Fumiko Kai, Electronics : Sumihisa Arima 
*************************************** 
For concert tickets: Ticket Pay https://www.ticketpay.jp ( Event Code : F8eccde4af0 ) 
**The advance ticket with CD is a collection of Hiraishi's works selected by Absolute-MIX for this concert and is not for sale!
Streaming is available in 25 countries.